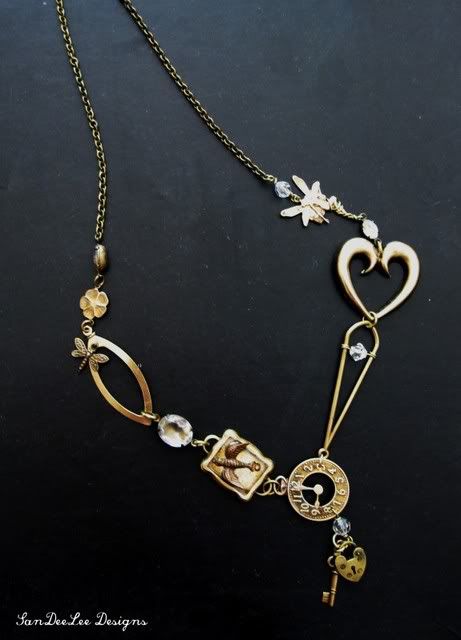 I am a member of an Australian Beading Forum (www.beadingforum.com.au) and they have a weekly comp for "Year of Jewellery".
This Theme inspired me - I had so many ideas but limited time so I went to my favorite vintage stampings and started making a necklace that told a story of love - precious memories.
Composed of swarovski crystals, czech crystals and vintage brass and copper stampings.  A little bit vintage, almost steam punk.  I love this style.  I use to do heaps of jewellery like this, but seem to be doing more and more seed work nowdays.....